Oh Linds
Follow @your_twitter_handle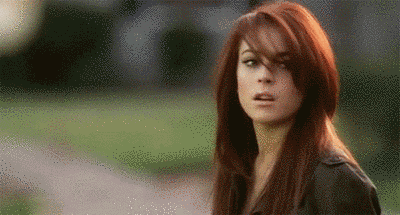 Dear Visitor,
we want to first and foremost welcome you to our fansite for the lovely and of course the very talented Miss Lindsay Lohan. Lindsay is a globally known actress who made her mark on the Disney film 'The Parent Trap'. She's since become a huge star, not only for her movies, fashion and music but also for her personal life. Gracing the covers of the top magazines, selling out screens of millions of theaters around the world, Lindsay is a 21st century pop culture icon. We are a fansite that provides you with everything that you will ever need as a fan of Lindsay. If you're looking for photos, we have the biggest Lindsay gallery online, full of HQ pics. As a fan, we want to make you feel as welcomed to our site as possible. If you have any questions or feedback for us, please don't hesitate to email us. Feel free to come back daily for the latest news, photos and updates on Lindsay's and her career.
Maintained by: Joshua
Contact Information: Email / Form / @LiloLohanDaily
Established on: June 20th, 2019
Fans online: 2 Users Online
Most Users Ever Online Is 53 On November 14, 2020 @ 8:43 pm
In a world where supernatural creatures roam amongst us, Kristy Wolfe, a tough private investigator, tries desperately to keep her secret hidden. She has descended from a long line of werewolves. When her uncle is brutally murdered, Wolfe must use her natural instinct and risk her secret to unravel the mystery before she becomes the next victim.

3rd Studio Album by Lindsay Herself. Could appear on certain soundtrack.

The Masked Singer: Australia

2019-

Global megastar Lindsay Lohan, music hit maker Dannii Minogue, pop culture guru Jackie O and Aussie funny man Dave Hughes have all ripped up their busy diaries in order to play the country's biggest game of guess who, The Masked Singer Australia. As 12 celebrities take the stage hidden beneath bizarre disguises (like The Prawn and The Unicorn) this musical crack unit of detectives will take a handful of clues and the sound of each celebrity's voice to try and unearth just who is behind the mask.

Latest Single: Back to Me

2020

Streaming April 3rd, 2020

First single off her upcoming album.

A prominent psychiatrist at a state run hospital wrestles with madness and a dark supernatural force as he and a female police detective race to stop an escaped patient from butchering five people held hostage in a remote mansion.
Latest Single: Back to Me
We know it's taken a while to get up and running but OhLinds is finally here! Over the past couple of weeks, well in fact months, we have been working tirelessly to catch up for lost time. Firstly, a huge thank you to Insomniac Wonderland for this amazing header. It really reflects the time of year and put's you in the mood for the upcoming year doesn't it?
As some of you may know, the site used to be called Lindsay Lohan Daily. I used to run the Oh Linds website back when it was on Fan Fusion and I decided to resurrect the site name again. But moving onwards and upwards, we're here once more and we have a fantastic host that we would recommend to anyone who is thinking of starting their own fansite. The gallery has once again received a huge injection of files and the biggest Lindsay gallery online continues to grow at a rapid pace. Including with the new name, we have tons of several new photos added to the gallery. We now host well over 66k photos of Lindsay in High Quality but compressed now file wise. In addition, we have all of 2005 appearances added to the gallery which is something new! On behalf of Oh Linds we hope that you stop by daily and that you will help us become the best source for all your Lindsay Lohan needs. Thanks so much for stopping by!